About Us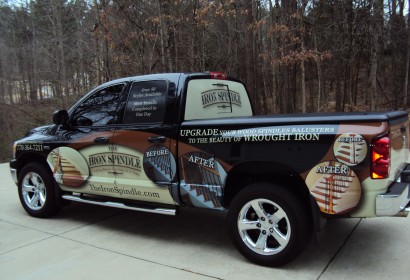 Your home is the largest single investment you will make in your lifetime. Today now more than ever, homeowners are looking for ways to increase their home's value while minimizing the added cost.  Whether you are wanting to add a fresh up-to-date look or trying to differentiate your home to sell, the addition of decorative wrought iron is a given.
In many homes, the staircase is a major focal point and often times, unknowingly, overlooked as place to add immediate visual impact and value. Just as you would install plantation shutters or granite counter tops, upgrading your staircase adds immediate aesthetic appeal and value.
Attention to detail in every aspect of the design, prep work, installation and clean-up is what sets us apart.
Our sole mission is to work side by side with you to achieve your goals and dreams!  Without you, we would not be in business.
With over 12 years in the building and remodeling industry the professionals of The Iron Spindle are willingly prepared to accomplish your goals.
We offer the following services:

Removal of wooden spindles/balusters and replacement with decorative wrought iron


Replacement of handrails, newels, starting steps, and treads


Sanding, staining and poly of existing rails or finishing new wood installs


Exterior wrought iron installation
Contact Us
Please contact us for assistance:
105 Estates Ave.
Woodstock, GA 30188
Tel 770-366-7470
Email: Sales@TheIronSpindle.com
Partners
Stan W. Sparrow and Company, Inc

Useful Information

IRC Stair Building Code 2006